One Woman's Journery To Reclaim Her Spirit On The Ice Age Trail
"Many People use long-distance hiking – whether intentionally or subconsciously – as a way to heal. That includes Yolanda DeLoach, whose memoir about her trek along the Ice Age Trail beautifully showcases both the wonders of this National Scenic Trail and how therapeutic hiking can be."
"Yolanda DeLoach shows us what trail magic is all about"
"A courageous story. Yolanda's vivid descriptions of the Ice Age Trail's beauty, obstacles, and emancipation brought back wonderful memories of my own hike. Yolanda also weaves a challenging emotional journey into the narrative with raw honesty. Successful memoir writing is not about what you did, it's about what you did with it. "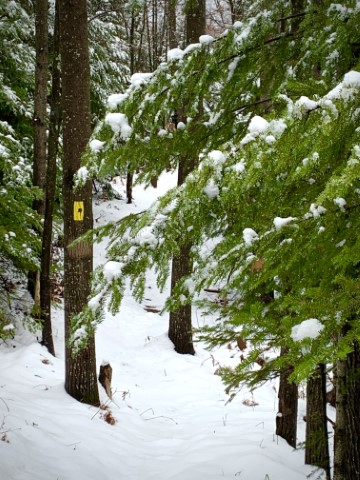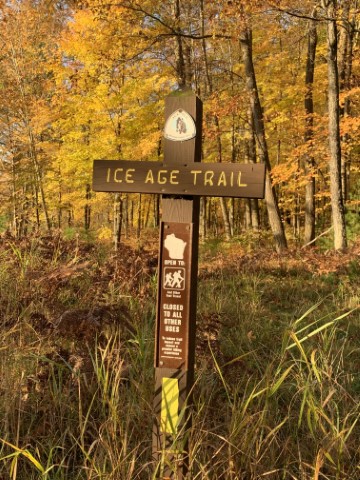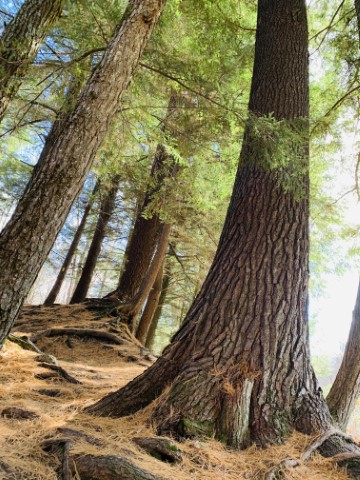 – Images by Yolanda DeLoach
PRESALE: Nov 15,2023 – Jan 15, 2024
SQUATTER
I'm emotionally not in a good place. So begins Yolanda DeLoach's raw and redemptive Squatter, a tale of trails, trekking, and overcoming trauma. Between heartache and the realization that a relationship was never as it seemed, DeLoach pushes herself toward Wisconsin's Historic Ice Age Trail, a place of friendship and, ultimately, forgiveness.
But the forgiving starts from within, as she makes her way, section by section, along the trail's storied footways. Honest, heartfelt, and told with a survivor's grace, Squatter inspires, encourages, and listens, like a good friend on a trail.
Email Cornerstone Press cornerstone.press@uwsp.edu and let them know you want to pre-order Squatter.
$28.95 | January ​2024 | 288 pp | Paperback | 978-1-960329-33-2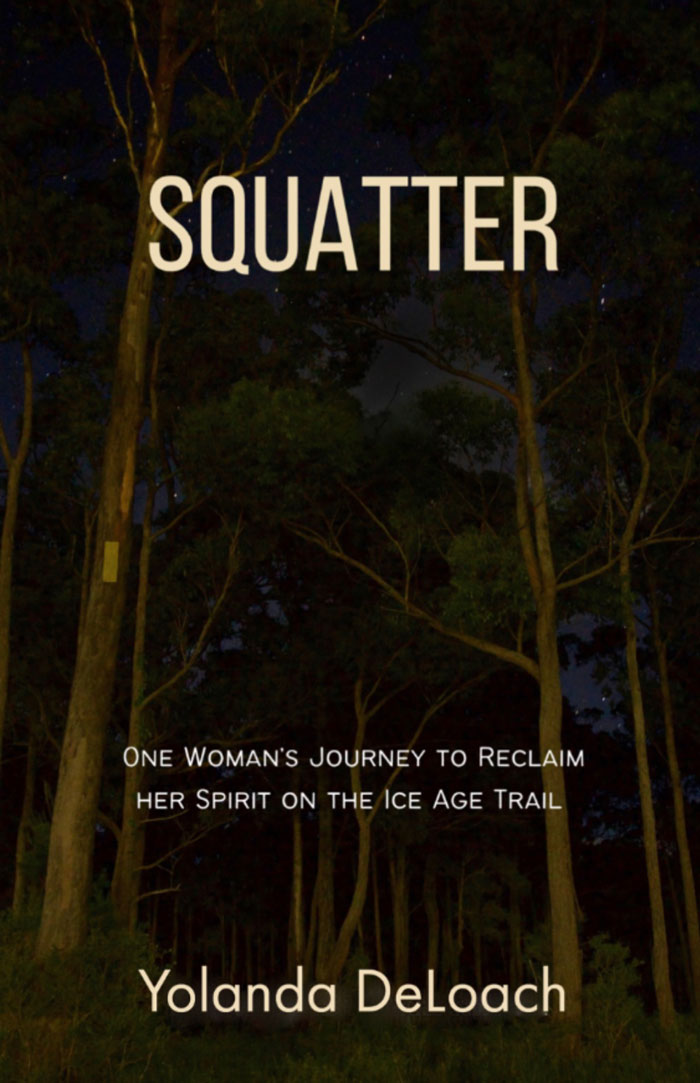 Get In Touch
I would love to hear from you.